Shalom Circle Family!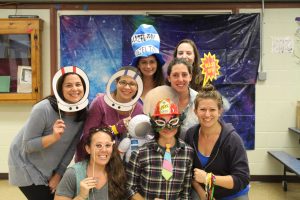 Thank you for making the 2017 Circle Reunion OUT OF THIS WORLD! We had our largest attendance at Circle Reunion to date with a total of 276 attendees. I would also like to thank the Circle Board, Rock Star Reunion Committee, Housing Committee, and those who volunteered their time and talents to make the whole weekend a success! Our 2017 Circle Reunion brought us new programming such as Stoop Storytelling, Stargazing, Kindness Rocks, and the Clothing Swap while also maintaining our popular Circle traditions like folkdance, singdown, and the early bird hike to Pen-Mar Park! My personal favorite memory of Circle Reunion 2017 was Stoop Story Storytelling and hearing so many different generations of Camp Louise staff members share meaningful, hilarious, and often ridiculous stories in the newly renovated Barnett Lodge. I look forward to seeing what more we can add in 2018!
Are you interested in being part of the 2018 Circle Reunion Team? This year's Circle Reunion will be held September 21-23, 2018!
We want this to be a welcoming and memorable weekend for all attendees so we are asking for volunteers in different areas of reunion programming. These areas include the Campfire Committee, Mementos Committee, and Silent Auction Committee.
We are so happy to be continuing the tradition of celebrating CIT anniversaries through programming sponsorships. Is your CIT group celebrating a 10, 20, 30, 40 anniversary this year? Would your group like to collectively sponsor our campfire, oneg, or happy hour? Of course you do! We know there are so many talented Circle members who can't wait to pitch in for Circle Reunion!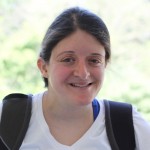 Want to help make Circle Reunion the best that it can be or have questions about sponsorship? Contact Lesley Levin, VP of Reunion at lesleyl@camplouisecircle.org
Lesley Levin (Circle 2005)
Vice President of Circle Reunion