History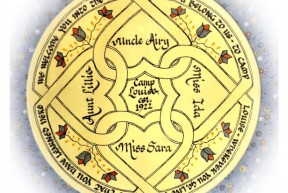 Although Camp Louise was founded in 1922, Circle was formed on September 3, 1936. The association was conceived by six counselors (known as the "Inner Circle"), who realized that a special relationship between the returning staff and Camp Louise provided an opportunity for service and leadership, as well as a way to maintain identity with Camp Louise where counselors and staff lived and worked.
The circle symbolizes unity, of oneness, and thus strength. This seemed to be a natural choice for a name of the group because the united growth was significant in the ideals and purposes of Circle. And thus, Miss Ida (named Grand Advisor) and Aunt Lil (named Grand Patroness) approved and encouraged the formulation of the group.
Statement from Original Charter
"Drawn together by the common bond of friendship and loyalty to the organization of which we are a part, we, the third year counselors of Camp Louise, have formed an association, which shall endeavor to further the highest ideals of friendship between women and skills in counsellorship. And because our energies are directed toward one central goal, we have resolved to call ourselves The Circle. In recognition of which we set here unto our seal on the third day of September, Nineteen Hundred and Thirty Six."
Objectives
To enhance the relationship between and among the current and previous staff members of camp.
To raise funds or provide amenities not included in the Foundation's or the camp's budget.
To obtain additional resources to enhance and contribute to the environment, the facilities and the programs at Camp Louise.
Eligibility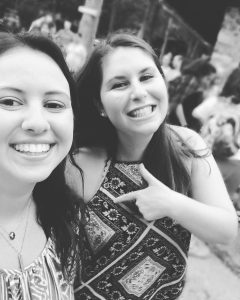 A member shall be any person who has been on staff or has been a volunteer for the required number of weeks upon fulfillment of their current contract.
Effective starting summer 2011, the required number of weeks is either:
three (3) full summers
five (5) years of service for those who cannot be present for an entire summer,
or a total of twenty-one (21) weeks.
A member of the Order of the Leaf at Camp Airy who works at Camp Louise for one (1) summer is eligible for induction into the Camp Louise Circle.