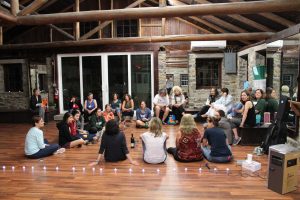 I have to say that my favorite part of this year's Reunion was during the storytelling activity. Andi Abrams was telling the story of how she fell in love with Camp Louise the moment she saw Natalie Arenson dancing in Solarium after unpacking her bags. The best part? Natalie was in the room and started tearing up at the story. Well, if I'm being honest, a lot of us started tearing up. It was a nice reminder the kind of impact a single person can make on us at camp.
Speaking of impact, we've had a busy 2017! We welcomed 42 new members to Circle, had 276 attendees at Reunion, and raised over $2,100 for Reunion scholarships and Camp Louise's new inclusion program.
Circle's been in the process of changing the way we fundraise. We ask for a lot of you as a member, and Camps Airy & Louise rely on your generosity, too. Therefore, you'll be seeing some changes over the next few months with how we fundraise to be more intentional and transparent. Thank you to our new VPs of Fundraising, Lynda Dye and Sandy Saval, and the entire committee for taking on this huge task.
Reunion 2017 had 276 attendees – That's incredible! Thank you for the feedback we received from last year! We've already started planning for the next one and hope to make it the biggest Reunion yet.
During Town Hall, members brought up the topic of whether or not scholarship recipients should be required to volunteer time at Reunion. After the meeting, the Board decided not to require volunteer hours from scholarship recipients, but we will circulate a volunteer list to all members before Reunion next year. Keep an eye out for that beforehand and help us facilitate the best Reunion yet (mark your calendar: September 21-23).
Also during Reunion, Circle recognizes people who continue to make a significant impact on our organization. This year, we honored Alicia Block Berlin for her 10th summer as Camp Louise director. We're so lucky to work with such an inspiring woman and supportive advisor to Circle.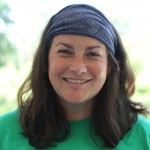 The board is always open to ideas and ways to make Circle better, so please don't hesitate to reach out to us. We'll be meeting in a few weeks for our Spring Board Meeting, and I encourage you to follow us on our Facebook page, join the group, or sign up for the newsletter to hear the updates.
Iris Maslow
Circle 2009