This summer, we welcomed 42 new Circle members into our family.  Some of these staff members grew up at camp and some joined us later.  Either way, they drank the bug juice (which actually doesn't exist anymore) and fell in love with Camp Louise:
Now, Circle's a goal that I have in my sight and maybe you'll understand why.

'Cause once you're in Circle, you'll then be a part of Louise 'til the day that you die.
Our traditional Circle Ceremony takes place in the beautiful Lillie Straus Memorial Library where we are surrounded by our camp family, our inductees receive their beloved Circle pin, and we hear Aunt Lil's famous words:
We welcome you into the Circle. Now you belong to us, Camp Louise.

Wherever you go, live the good you have learned here!
During the ceremony, staff members Ryann Plotkin and Robyn Kleiner-Vilgos spoke about two important aspects of our Circle charter – the Circle of Friendship and the Circle of Loyalty.  As you read their speeches (below), think about your own circles – who are your people and what does camp loyalty mean to you?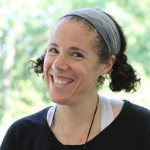 And know that there are many, many young campers already envisioning the day they make Circle!
Alicia Block Berlin (Circle 1990)
Director, Camp Louise
CIRCLE OF FRIENDSHIP
We all know that contributing 21 weeks as a staff member is a commitment and there must be a deeper desire to explain why we all dedicate so much of our lives to this place we call home. Every year, the question is the same- why do you keep coming back to camp? The answer is friendship.
For me, the circle represents much more than an alumni group. To me, the circle represents the globe, a huge network of friends from every corner of the planet, no more than a call away whenever I need them. The circle represents friendship like the tires on a car; they keep me going throughout the year, even when I'm not at camp. Finally, the circle is never-ending. This represents the everlasting friendships we form at camp, people you can count on forever.
Making circle was a goal that I had in my sights from being 11 years old when I took my first steps in the Camp Louise gates. Through the trainee program and onto staff I always knew I would make circle with some of my CIT 2013 sisters – that was inevitable. During the year, I count down the days until I am home on the mountain with my closest friends. From sleeping, talking, and getting my foot stuck in a hole CIT summer to being awkward teenagers in unit E at AiryLou dances.
What wasn't inevitable was meeting some of my best friends at camp who we all share the same passion and desire to make summers at camp so memorable and life-changing for the campers who walk through the gate. Some of these friends fly thousands of miles around the globe to be here every summer. Because of these friends, I spent my winter break last year in the UK and I experienced my first Christmas.
The friends I have made at Camp Louise have a lasting impact on my life. We always lean on each other for anything and everything. Congratulations to all the 14's and everyone else who is making circle today. You are now part of a group built on love and friendship.
And now whatever way our stories end, I know you have rewritten mine by being my friend.
Circle of Loyalty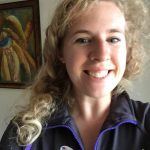 Robyn Kleiner-Vilgos – Circle 2010
There is a phrase that appears many places around camp that says, "The mountains are calling and I must go." This statement is from a letter composed by John Muir to his sister, about returning to California's Yosemite to work and study. While John Muir meant something a little different than what many people use his quotation for, I think we can all identify with the desire to return to this mountain. Places in our lives become significant through our experiences, and those experiences are often what call us back to this place.
I felt this calling in a powerful and almost indescribable way when I stopped working at camp in the summer of 2014. I had spent the last six summers on this mountain, and I couldn't really imagine not coming back. But life gets in the way, and for various reasons, I did not return. And as summer 2014 began, I felt a strong pull to return to camp. It hit me out of nowhere, and I was inventing ways to return, even if it was just for an afternoon. Even though I hadn't grown up at camp, camp became a part of me, and I did not feel the same without it.
The circle of loyalty is what calls us back to the mountain; to spend the summer making new friends, supporting the ideals that made camp important for us, and as Aunt Lil' said, living the good. We want to partake again in the experiences that made camp a part of us and help others have a similar experience. And even though we cannot always be here, camp is a part of us and influences our lives. So, we do what we can, and cherish the time when we can return to the mountain.