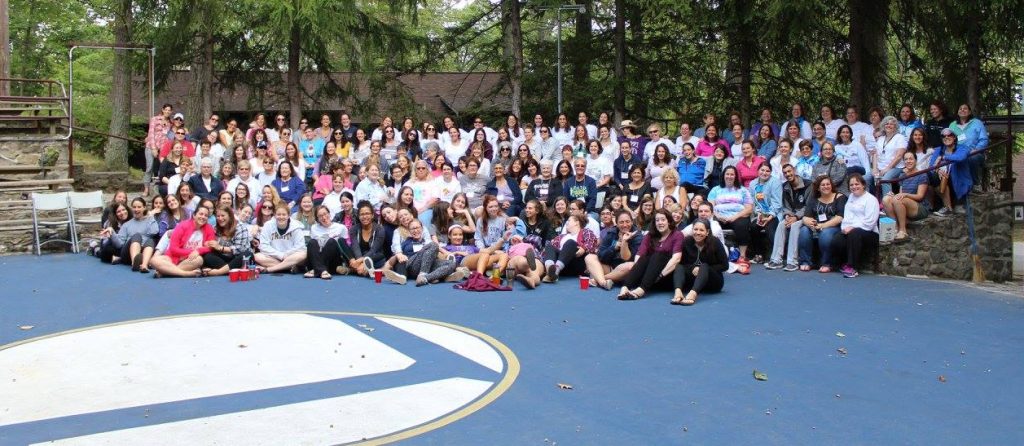 Registration is now open!
After a year away, it's finally time to gather again with our favorite people in our favorite place. Early bird registration is closed, and there is a $25 late-fee. The final cut-off for registrations is September 10, 2021. Registration is available online at eventbrite.com.
Visit this link to register, view pricing, add-ons, and to read our FAQs. We can't wait to see everyone in 21719 September 17-19, 2021.
Important health and safety information
Please read the below letter sent to all Circle members via email.
August 30, 2021 
To Members and Friends of Camp Louise Circle: 
We hope this finds you and yours well. We are pleased to report that the Camp season at both Airy and Louise was a huge and healthy success despite the many challenges presented by staffing shortages and program changes necessary to comply with coronavirus safety protocols. This was only possible through the exemplary cooperation of staff, parents, and campers. With that same spirit, we look forward to Circle Reunion Weekend, which is now just a few weeks away! 
The following information is intended for those who have registered or are considering registering for our annual Circle Reunion Weekend, to be held September 17-19 at Camp Louise. 
We are moving full speed ahead with our plans for the on-site reunion and wanted to let you know how rapidly-moving changes in the COVID environment are being considered in the planning of this weekend. If you are uncomfortable in any way with the COVID situation in general or any of the information provided in this or upcoming messages, you are free to cancel your reservation (no questions asked) for a full refund, minus Eventbrite fees, up until 11:59 PM Eastern time Thursday, September 16 by emailing LouiseCircleReunion@gmail.com. No-shows will not be issued refunds. 
First and foremost, we intend to follow all guidelines from the CDC for vaccinated individuals at https://www.cdc.gov/coronavirus/2019-ncov/vaccines/fully-vaccinated-guidance.html. Don't be surprised to see guidelines changing between now and September 17—we will of course change with them. Some of these guidelines are written with interaction between vaccinated and unvaccinated individuals in mind. We are a 100% vaccinated population for this event, which will make following them even more effective. That being said–if you've been following the news, vaccination is no guarantee against spreading or contracting the coronavirus or its variants. The risk of breakthrough infection is very real and not as "rare" as was thought even just a week ago. The good news is that the vaccines are doing their job in preventing serious illness from developing among those infected. 
The virus will not choose to exempt Circle Reunion. We cannot minimize the very real possibility that anyone in attendance could spread or contract the virus over the weekend and then spread it to others after leaving Louise, including those unvaccinated and at risk of serious illness, such as young children. We will be taking a number of precautions at Circle Reunion. Your attendance indicates your agreement to comply with all of the following precautions and procedures before and after your arrival at Louise: 
We will be instituting mandatory rapid COVID testing of all attendees performed upon arrival at Louise

, in addition to temperature scans. Arrivals will be asked to leave and issued a refund if they show fever of 100.4°F or a positive rapid COVID test result.

Testing will be administered starting at 3:30pm on Friday. You will be tested while inside your car and asked to wait 10-15 minutes for results to show up. If your test is negative, you will be able to check in and get your nametag and housing assignment. Please do not proceed to your bunk until you are tested, checked in, and issued your nametag. 

Beginning in early September, please take appropriate precautions with the knowledge you'll be in close contact with a large group over an extended period two weeks later. This is not intended to suggest canceling errands, social, or travel plans during this time, rather to consciously engage in them as safely as possible. Masking while indoors, in public spaces or avoiding interaction with those you know to be unvaccinated are among reasonable, appropriate precautions. 

If you are experiencing any symptoms of COVID before heading to Camp or you have tested positive in the last 10 days, please cancel your reservation and stay home. A list of symptoms is at 

https://www.cdc.gov/coronavirus/2019-ncov/symptoms-testing/symptoms.html

, 

Wear the name tag you are issued at all times when away from your housing during the weekend. Your name tag should leave no doubt in the minds of other attendees that you have been vaccinated, temperature-checked and recently COVID tested. Also, it's nice to get to know everyone's names. 

Most activities throughout the weekend will be outdoors, weather permitting. Masking is required in all indoor facilities, including but not limited to the Dining Hall (except when seated and eating), Social Hall, and the White House. Masking is recommended when in close proximity during outdoor activities. 

Group socialization should be held outdoors whenever possible, or at venues with open sides (e.g. White House porch, PicPav, Gazebo). Disposable tableware will be available at meal service so that meals can be taken to these venues should you prefer to eat outside the Dining Hall. 

If you are assigned shared housing in a bunk and are uncomfortable with the arrangement or capacity, we will have designated rooms available to sleep. 
Important Upcoming Registration Dates & Deadlines – Register at https://www.eventbrite.com/e/circle-reunion-2021-registration-162852848253
Friday, September 3: 

Last day to be fully vaccinated in order to attend Reunion Weekend. If you have not received any vaccine by this date, you will want to locate the Johnson & Johnson/Janssen one-shot vaccine. 

Friday, September 10: 

Last day to register and to provide proof of vaccination. Registration closes at 11:59 p.m. Eastern time. Vaccine cards should be submitted to 

LouiseCircleReunion@gmail.com

.
Even with 100% vaccinated attendance, mandatory temperature checks and rapid testing, there is no guarantee the weekend will be 100% virus-free. Your actions in the weeks leading up to the Reunion will largely drive our success in meeting this goal. For the safety of ourselves, as well as our families when we go home, we are asking everyone to be extra cautious and do whatever you can to make Circle Reunion as safe as we possibly can before, during and after the event. Please follow or exceed all CDC recommendations and local government requirements for vaccinated individuals (particularly masking) between now and Circle Reunion. As always, feel free to provide your questions, comments, and suggestions to LouiseCircleReunion@gmail.com.
We look forward to seeing you back on the Mountain! 
Sincerely,
Sarah "Shiller" Hiller, Circle President
Alison "Rookie" Acker, VP of Circle Reunion
Lesley Levin, Immediate Past President